The training under Head of Training Michael Riesel was extremely positive. His experience and support helped me enormously. I was able to get a seat in the airline cockpit immediately after completing my licence.
There was a high emphasis on professionalism right from the start, which made the switch to scheduled flying easier. I was particularly enthusiastic about the cost certainty without advance payments and the flexibility in the course of the training, which I was able to complete to a large extent part-time.
Florian Tschauner
Boeing 737-NG / 737-MAX First Officer with RYANAIR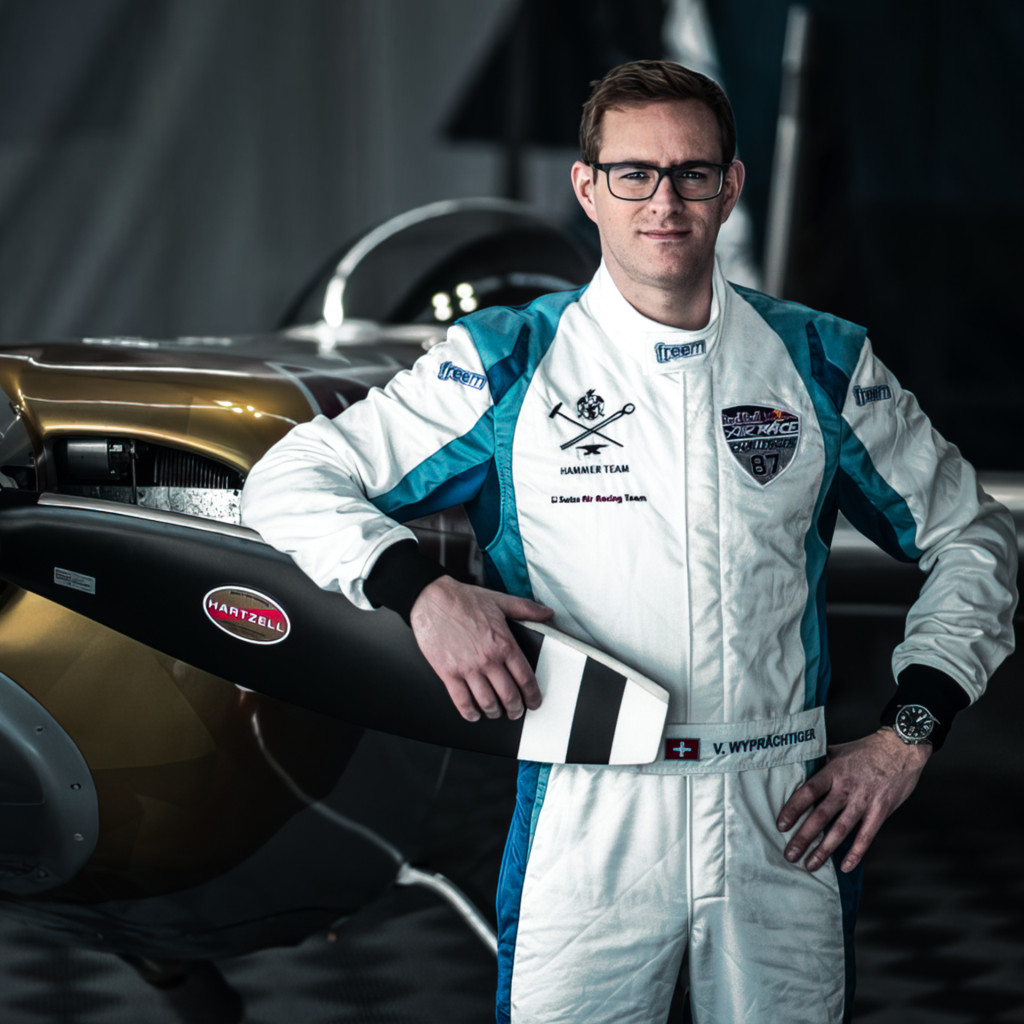 In 2013, I conducted my CPL/R practical training with Michael Riesel. He created a schedule for me to complete the training within one and a half months. Thanks to his precise planning and execution of the schedule, we managed to achieve everything as planned. He also managed to include my MCC training into the schedule.
All in all, I had an intense but very amazing time with Michael and his team. I still meet with Michael, at least once a year, to complete my MEP IR renewal.
If you are looking for an efficient and tailored training program, with fair and affordable prices, you will not find better than Absolute Pilots and Michael Riesel.
Vito Wyprächtiger
PC-12 CMDR, Falcon Business Jet COPI, Air Show Pilot & Winner of Reno Air Race (Formula One)
Note
Wyprächtiger became the first Swiss to qualify for the renowned Reno Air Race, finishing second in his first participation in 2010. He achieved his greatest success in Reno in 2013 when, with the Swiss Air Racing Team, he achieved first place in Formula One. It was the first victory for a foreign team.
As an air show pilot, Wyprächtiger flies a Cassutt III-M "Scarlet Screamer" at races and shows. He comments on his flights live from the cockpit for the audience.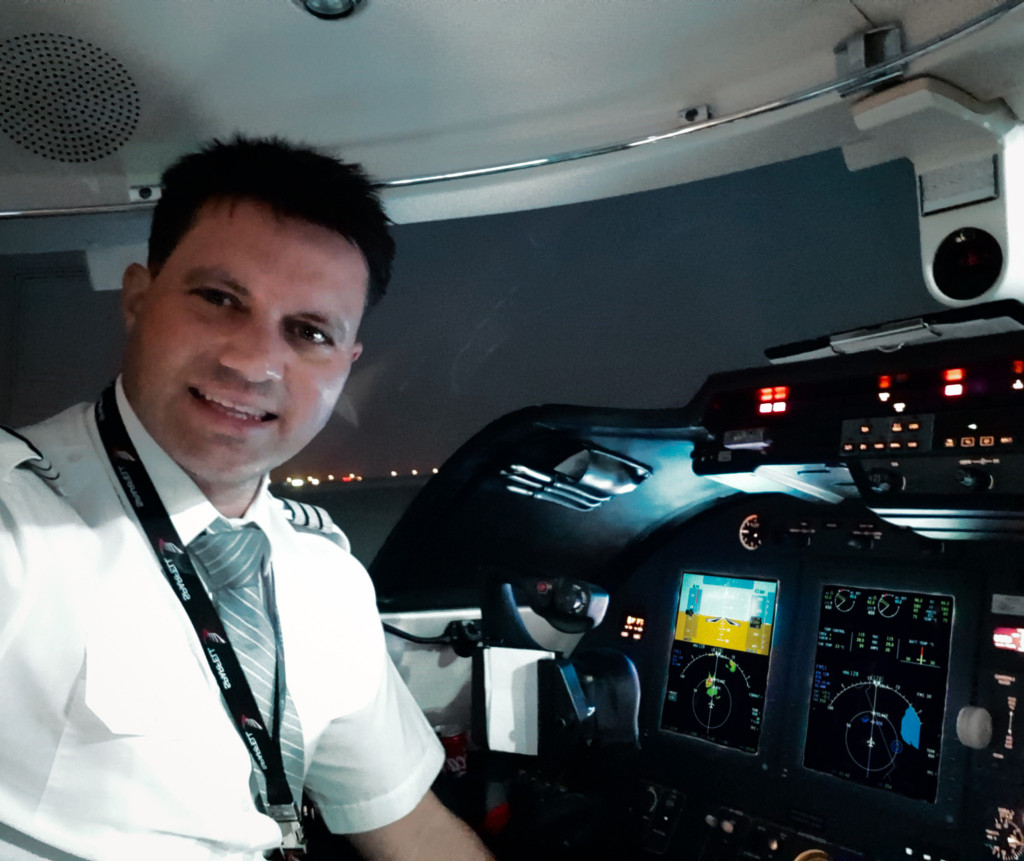 I did all my flying training with Michael Riesel, the Head of Training at Absolute Pilots. I am now flying as a First Officer on the Learjet 60 for the prestigious Austrian operator SPARFELL. My work takes me all over Europe and beyond. Flying training is about more than just learning to fly. Michael emphasised the small details which distinguish professional pilots from those who have learned in a club environment. He taught me ideal work routines and best practice from the very beginning. As a result, I found my transition training and introduction into a professional working environment to be straightforward and fun.
I am truly grateful for the highly differentiated training I received and for the opportunities it provided me with. If I was starting again, I would definitely do my training with Absolute Pilots.
Peter Pall
Learjet 60 First Officer with SPARFELL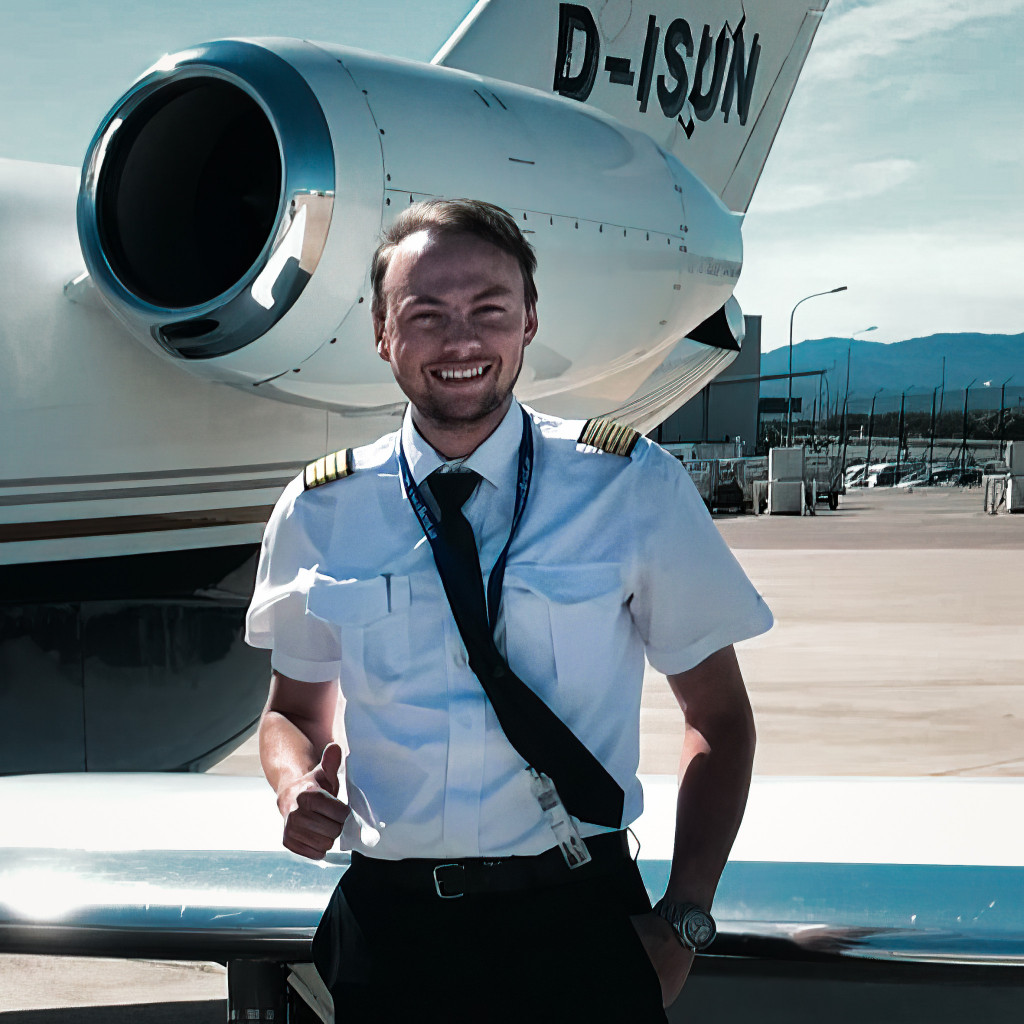 I was taught by Michael Riesel, the Chief Pilot at Absolute Pilots. I am now 27 years old and in one of the most interesting Captain's positions I can imagine in the aviation industry. Michael didn't just teach me to fly; he prepared me for my career as a Commercial Captain.
Looking back from my current position in the left-hand seat, I have realised that many people can teach the basics of flying an aircraft. But Michael filled in all the gaps which meant that I was truly ready to start work, to understand the environment and to excel in my first company.
Michael's attention to detail, the precision he required when we were flying and the holistic view, he took to my career preparation meant that I was able to excel from my first day of commercial operations. As a result of his training, I have accelerated at meteoric speed through the ranks to Training Captain in a great company.
Michael and Absolute Pilots have created a system where trainees are always encouraged to perform at the highest level. In return for my focus and dedication, Michael stood by my side; always helpful and searching for the most direct and economical route to success in order to ensure mine and my parents finances were used most effectively.
If you are considering a career in aviation as a pilot, I am only a few years ahead of you. I urge you to contact Michael at Absolute Pilots and to let him explain the Absolute Pilots difference.
When I started my training, I was naturally focused on airline flying. Business jets were a mystery to me because my parents and I could never have afforded to fly in a business jet. Now I cannot imagine airline flying. I like the special airports in the mountains, the interaction with passengers and the daily variety. My career goal is to progress to a larger aircraft type with cabin crew that will further utilise CRM which I learned so effectively with Michael.
Benjamin Winkler
Citation Jet CJ3 Captain with EXCELLENT AIR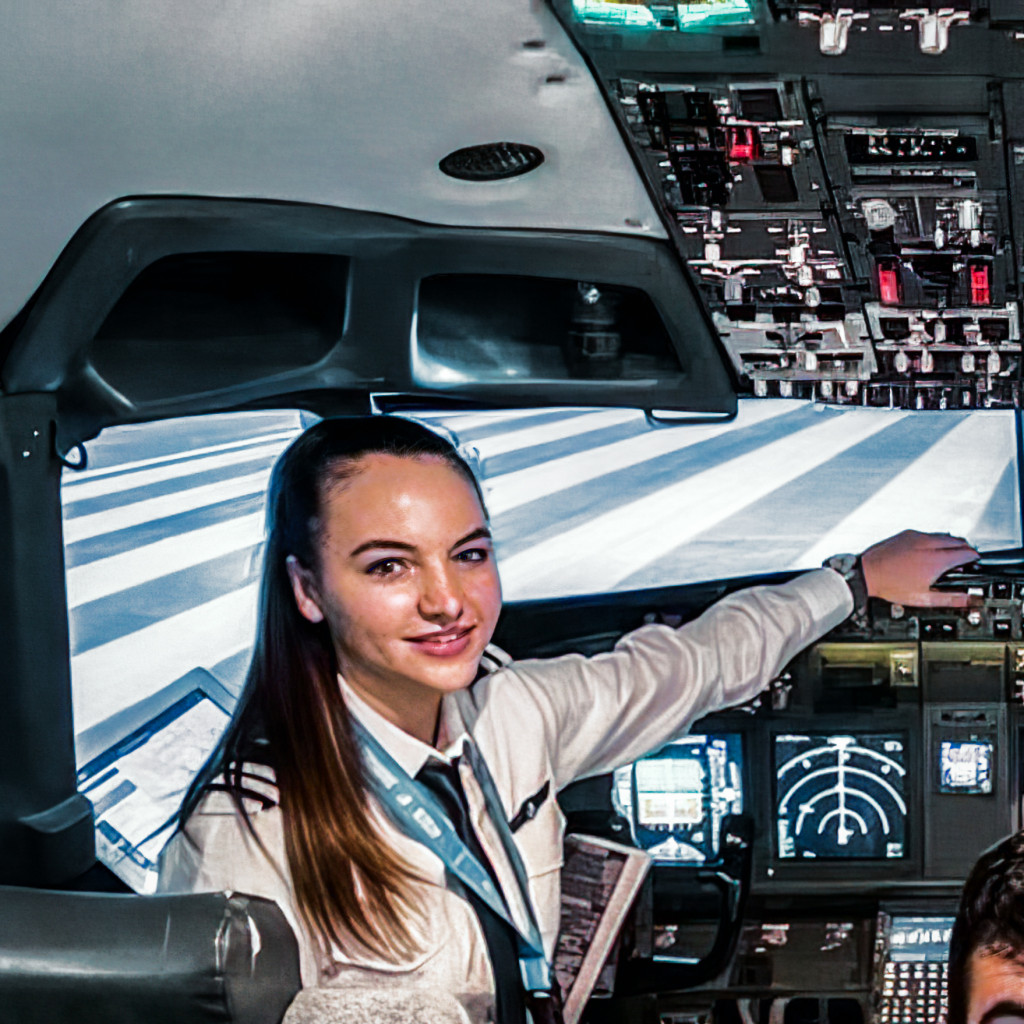 My experience with Absolute Pilots has been amazing. I have recently completed my NR(A), SE/IR, ME class, ME/IR and CPL(A).
The ground school was delivered to a very high standard. The AP team made sure that I was really prepared for the practical part of my flight training. The flying aspect of my flight training with Mr Riesel was also excellent and very professional.
Not only did Absolute Pilots offer the most reasonably priced training, the quality of the flight training was also extremely high. All the staff have been very friendly and helpful to me. Together with Mr Riesel, we made individual planning for my flight training which helped me in every aspect of my life.
I am really thrilled that I had an opportunity to make the most of my flight training with Absolute Pilots; after completing my CPL(A), Mr Riesel helped me with further steps in my aviation career (UPRT, APS MCC at SKY4u Aviation Service and finding a job).
I would recommend Absolute Pilots, and Michael Riesel specifically, for flight training. All I can say to everyone in the Absolute Pilots team is a BIG THANK YOU!
Eva Grubelič
APS MCC (Boeing 737-NG), RYANAIR mentored
With Mr. Michael Riesel as a Head of Training I always felt very welcome and valued when coming to flight school every morning. The whole training process was structured in a clear and easily understandable manner, which made the daily business very comfortable for someone like me without any previous theoretical or practical flight experience. I have never found myself in a situation where I felt overloaded or discouraged, as the training schedule was constantly adapted to my current progress. My weak areas were effectively identified and improved, helping me to become a more responsible pilot in no time.
I was encouraged to plan and execute my lessons in a professional and effective way, which resulted in a smooth transition from flight school to airline flying. From the very first day on, I was trusted to complete tasks on my own under the supervision of a flight instructor, which immensely helped to build confidence and resilience already in the early stages of training.
During the numerous check flights I did with Mr. Riesel I was frequently provided with constructive feedback, improving my flying and decision making skills daily throughout the training. In my opinion, his great experience in commercial operations is invaluable to every student.
Lastly, I have to say that to me Mr. Riesel was not just the Head of Training, but also a nice colleague who had his office door open to anyone, always happy to have a cup of coffee together and talk about other things in life than just flying.
Just 3 months after I finished training, I started my career in Ryanair, flying the Boeing 737 NG and MAX all over Europe, Northern Africa and the middle East. As mentioned above, I was already used to a clear and scheduled structure from Mr. Riesel, so I did not have to adapt very much to the tight and busy schedule of the type rating course and airline flying.
I am now 26 years old having 3000 flight hours, with the goal of becoming Captain very soon and further make my way to my big dream of being a Line Training Captain.
As you can guess, I can only recommend Absolute Pilots with Mr. Riesel as Head of Training. His professional experience and high-quality training will lead to a successful outcome for every student.
Lukas Eberhardt
Boeing 737-NG / 737-MAX Captain with RYANAIR
Throughout my whole training I have experienced the highest level of professionalism and quality possible. Everything was extremely well-planned and organized which enabled me to complete my courses in a very short time frame. I had the pleasure of completing my training with Head of Training Mr. Riesel. He is an awesome instructor with a great deal of experience and knowledge from whom I have learned a lot of great tips that I continue to implement in my flying. He will make sure that you – as a student pilot – are very well prepared for your skill tests when the time of the examination comes. I would highly recommend this flight school especially to international students, like myself, who seek the best flying training possible.
Jan Grozdanov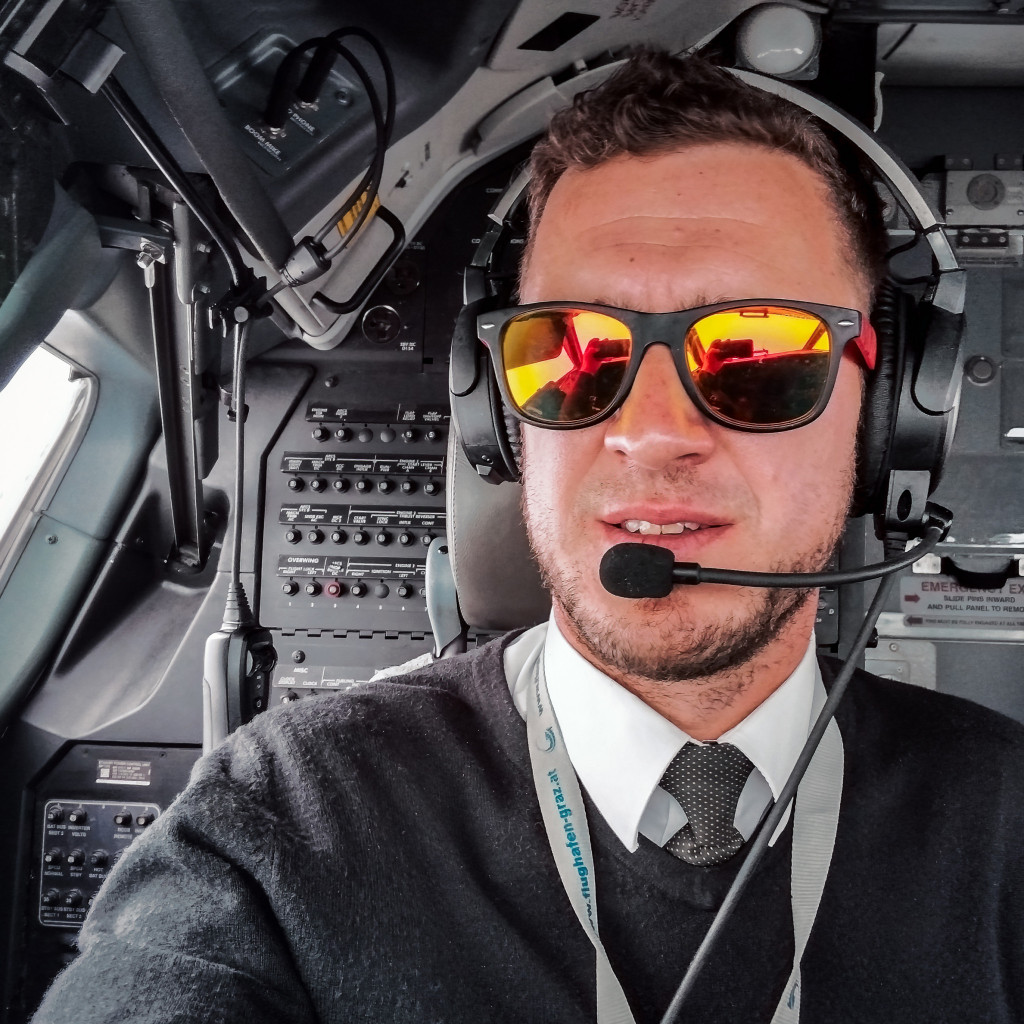 I got to know Michael as an outstandingly dedicated aviation professional. Back in 2015 I had the pleasure to conduct my pilot training (PPL(A), IFR and Night rating, CPL (A) and ATPL (f)) under the guidance of Michael acting as Head of Training. Michael developed a training program that is certainly a rare find in the industry: It was not only very well structured and detailed, but also very fair and transparent regarding costs and fees. Besides that, the program was highly flexible and I was able to conduct the training at my own pace next to me working full time as an engineer.> What's more is that Michael has a good network of flight instructors with airline background and Graz itself with its prevailing fair weather on the south side of the alps and it's variety of destinations from the alps to the Mediterranean is the perfect spot in Europe for flight training.
DI Sven Ruprecht
Senior First Officer Boeing 737-NG / 737-MAX with RYANAIR